AJE Group is a multinational company with over 30 years of experience producing quality beverages. Its operations span more than 20 countries across Latin America, Asia, and Africa. After analyzing its corporate carbon footprint in 2016, AJE Group launched a transition to net-zero emissions. This effort reduced the company's carbon footprint by 32% between 2016-2020, while generating additional social and environmental benefits.
Rising GHG emissions are increasing average global temperatures and driving a wide range of adverse effects, including retreating glaciers, rising sea levels, urban heat waves, ocean acidification, and more frequent and severe extreme weather events, among others. Climate scientists have emphasized the critical importance of limiting the increase in global temperatures by curbing GHG emissions and by capturing and storing large amounts of atmospheric carbon. The concept of the "carbon footprint" plays a key role in this effort. A carbon footprint is the total GHG emissions generated by the activities of a firm or organization, a product or activity, or a city, country, or other geographic entity. The assessment methodology used by Green Initiative estimates the carbon footprint through a five-step process:
Establishing the scope of the assessment by clearly defining the activities or areas covered;
Defining the timeframe over which the emissions are to be measured, often a one-year period
Identifying emissions sources
Quantifying emissions based on internationally recognized standards; and
Preparing a detailed report that describes the findings of the analysis and proposes actions to reduce the carbon footprint.
The Green Initiative assessment offered a consistent, and comprehensive inventory of the emissions generated by AJE Group activities. It encompassed all significant emission sources, and its methodology reflected international best-practice principles for analyzing corporate emissions. By commissioning an assessment of its carbon footprint, AJE Group was able to calculate its total emissions and identify priority areas for emissions reduction. The assessment has informed strategic decision-making at AJE Group, providing the analytical basis for a comprehensive cultural and operational transformation in line with the United Nations Sustainable Development Goals and the objectives of the Paris Climate Agreement.
In 2020, AJE Group's emissions sources included 20 production plants and 47 distribution centers in Bolivia, Colombia, Costa Rica, Ecuador, Egypt, Guatemala, India, Indonesia, Mexico, Nicaragua, Peru, Thailand, and Vietnam. Emissions levels varied dramatically across countries based on the type and scale of local AJE Group activities.
The key emissions sources measured by Green Initiative included:
a) Fuel consumption
b) Electricity consumption; and
c) The production and transportation of raw materials and other inputs.
A more granular decomposition of emissions sources enabled AJE Group to obtain an estimate of the average carbon emissions generated for each liter of beverage produced, even though beverage types vary in terms of their carbon footprint. This per-liter emissions estimate has allowed the company to measure its performance over time and evaluate the impact of actions designed to reduce its carbon emissions.
To ensure a steady transition to net-zero emissions, AJE Group has join Climate Neutral Now in December 2021, and committed to reducing its carbon footprint by 5% per year. Between 2016 and 2020, AJE Group achieved a remarkable 32% reduction in its carbon footprint by focusing on high-impact mitigation measures, such as substituting alternative ingredients for sugar and introducing circular-economy practices within its production cycle. AJE Group is currently developing a Climate Action Plan that will provide a roadmap for realizing its vision of comprehensive corporate sustainability.
---
Autors:
Alfonso Cordova – Carbon Management Team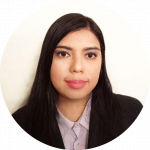 Erika Rumiche – Carbon Management Team